Condor Ferries is an operator of passenger and freight ferry services between The United Kingdom, Bailiwick of Guernsey, Bailiwick of Jersey and France.
Founded in 1964, Condor Ferries originally provided a singular passenger service between France and the Channel Islands, but today, they operate a year-round service from the UK as well. Each year, over a million passengers and 200,000 vehicles travel with Condor Ferries, and in 2015, 'Condor Liberation' was added to the fleet, a state-of-the-art trimaran spanning 102 metres and the first of its kind in Northern Europe.
The challenge
Daily sailings need to be managed and altered to respond to business, seasonal and the ever changing to the British weather.
Paramount to any change is not causing any disruption to the business, particularly those travelling on family holidays, couple's short breaks and day to day travellers.
The solution
Timetable management solution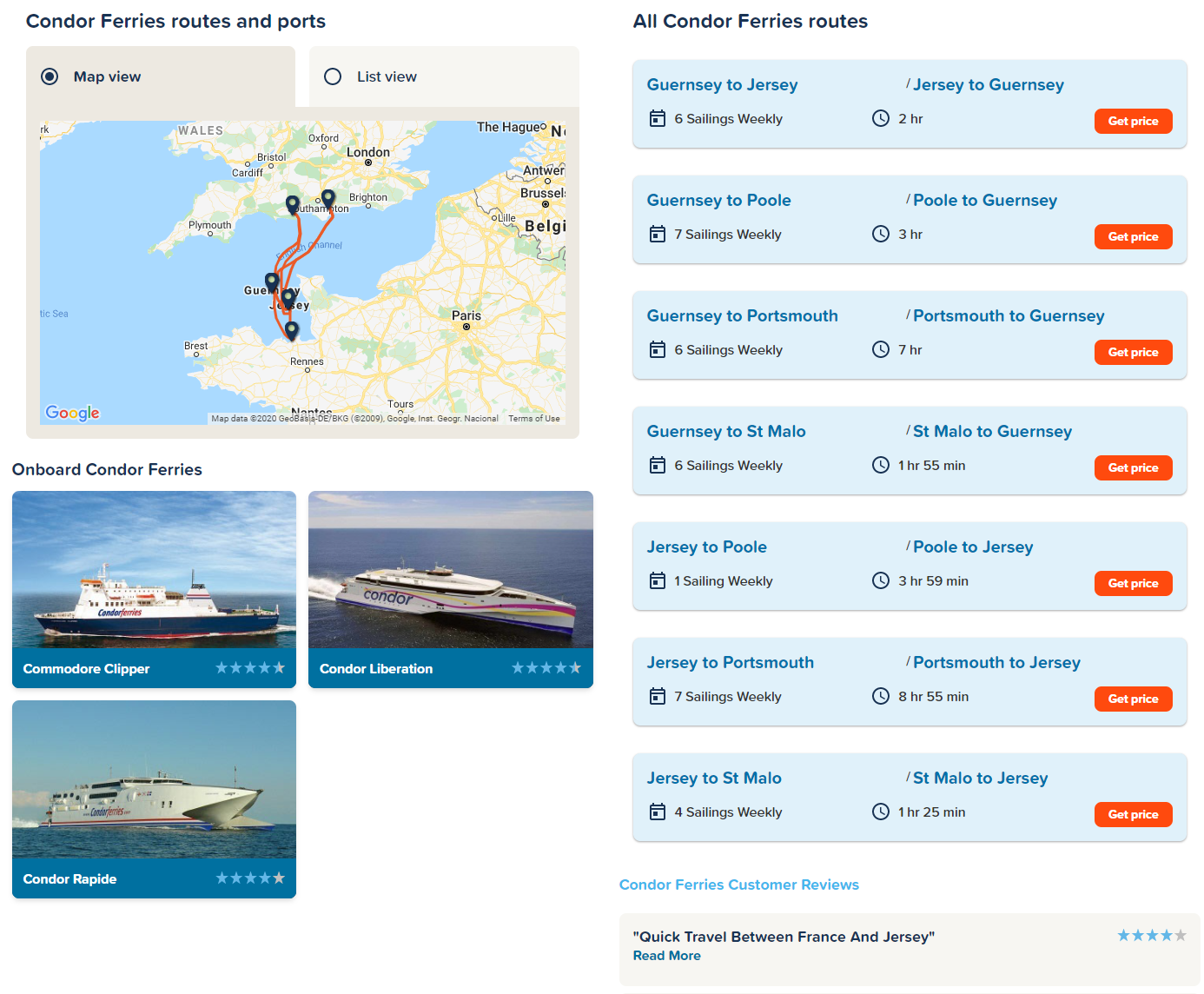 Working alongside the internal team we maintained and extended the booking timetable solution to manage change and keep the business afloat.
Project